Northwest Wisconsin Maple Farm Tour
!  Come visit us for this event! FREE and FAMILY FRIENDLY!
Z-Orchard will have cornbread samples with maple syrup and honey, information on basic maple syrup, raising bees, rearing queen bees and foot tours of the sugar bush.

A Timeline of Tapping at Z-Orchard
-In 2019, we have expanded to a little over 1000 taps all with individual bags.  We still collect the old fashioned way with manual collecting of all sap.  We added a 2′ x 7′ 7 inch drop flue preliminary pan.  This will again improve our efficiency of our natural gas heat line.   Z- Orchard does not use reverse osmosis, we still fully cook our syrup.  This process evaporates approximately 40 gallons of sap to make a gallon of syrup.  This differs where they evaporate 10 gallons or less when using reverse osmosis to make a gallon of syrup.  Come sample our syrup and see how caramelized it is by being fully cooked.
-In 2018 we are up to 750 taps. 550 of these are in Z-Orchard Woods and 200 in the woods at Ox Lake Bible Camp. The evaporator has been improved by installing 2 400,000 BTU Natural Gas Guns and a modified fire chamber. Smoky Lake built a pre-heater that fits in the steam chamber, between these it will increase our productivity and safety of the Sugar Shack.
-In 2017 we had 600 taps by the end of the season, added a new filter press and bottling heater. My friend Eddie built a new Arc firebox and heat line for the evaporator and we replaced the flat pan with new drop flue pan, finishing pan and auto draw off system that we custom built by Smoky Lake Maple Products. This was all installed in the new Sugar Shack.
-In 2016, we expanded to 350 taps and with the help of a couple of friends, we modified the evaporator and cooked our own syrup. We started powering the evaporator with Propane and soon found that too expensive, so with another conversion we finished cooking using Natural Gas. This worked very well and with a few more modifications, we will have a very efficient process next year.
-In 2015, we were up to approximately 250 taps. Now equipped with Dave's old evaporator at Z-Orchard, we are planning to have it refurbished next year. This evaporator will be the workhorse in our new sugar shack ready for onsite sap production. In the meantime, we are pleased to work with a local cooperative to evaporate our sap into our Maple Syrup.
A sap run is the
sweet good-bye of winter

. It is the fruit of the equal marriage of the sun and the frosts.

-John Burroughs, Signs and Seasons, 1886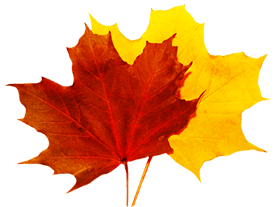 "The Chippewa used the sap as a tasty sweet drink, syrup, and candy. The Menominee made maple sugar and used the syrup as a seasoning much like we use salt."
"An average maple will produce about 20 gallons of sap in the spring, which only amounts to 2 quarts of syrup."
"The Sugar Maple is Wisconsin's State Tree."
"An average maple will produce about 20 gallons of sap in the spring, which only amounts to 2 quarts of syrup."
Five Steps to Maple Syrup

Tap a maple tree that is at least 10" in diameter. Tap on the sunny south side of the tree.
Hang a bucket by hammering a spile with an attached hook into the hole.
Collect the sap as soon as possible so it can be processed before it spoils
Boil sap until it is reduced from 2% sugar and 98% water to 67% sugar and 33% water.
Bottle and enjoy the finished syrup.